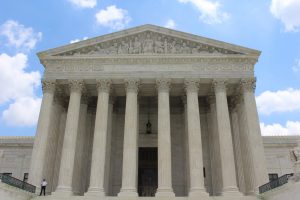 On October 1st (unless otherwise noted) a number of new laws will take effect in Maryland that may have an impact on you or those with whom you work.  Below is a summary of a few key pieces of legislation of which you should be aware.
HB 507 – Maryland Fiduciary Access to Digital Assets Act:  This Act authorizes a person with digital assets to direct the disclosure of information relating to those assets in certain circumstances.  A previous Article provides the details.
HB 541 – Upon divorce or annulment, certain provisions of a revocable trust  that relate to the spouse will be revoked.  This new statute is comparable to what has been established for wills under Section 4-105(4) of the Estates and Trust Article of the Annotated Code of Maryland.
HB 887 – Section 14.5-303 of the Estates and Trusts Article of the Annotated Code of Maryland is amended to add a new subsection (7) allowing for virtual representation of a minor, incapacitated, unborn or unknown individual, by a grandparent or more remote ancestor, provided there is no conflict of interest.  In addition, Section 14.5-304 is added to the Estates and Trusts Article permitting anyone to represent a minor, incapacitated, unborn or unknown individual, provided there is a 'substantially identical interest' and no conflict of interest exists.  The purpose is to avoid having to appoint a guardian ad litem in a court proceeding involving trusts.
HB 888 – The new statute will allow trustees and beneficiaries to enter into a binding settlement agreement relating to the administration of a trust without having to involve the court.  The actions that can be agreed upon within a non-judicial settlement agreement by the trustees and beneficiaries must be those that a court could have approved.  For example, a non-judicial settlement agreement could address interpretation or construction of terms of the trust, approval of an accounting or trustee succession.
HB 431 – Requires the establishment of the Maryland ABLE Program to allow for savings accounts similar to 529 Plan accounts to be created for a person under a disability.  This was effective as of July 1, 2016.  Two previous articles discussed the ABLE Program. 
HB 718 – Asset Recovery for Exploited Seniors Act: Allows for a civil action to be brought for damages against a person who knowingly and willfully takes from another, who is at least 68 years old, his or her assets.  A criminal conviction is not necessary before bringing the civil action.
HB 1385 – If an individual does not have a health care directive, 'any authentic expression' made by such person, who is deemed to be competent, regarding his or her wishes and desires about their health care 'shall be considered.'
#elderlaw #estateplanning #healthcare #Marylandlaw #incapacityplanning #specialneeds #digitalassets @bgnthebgn