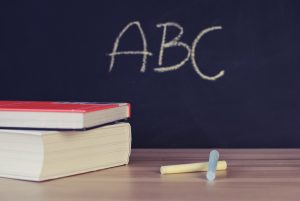 The middle of August is a time when families look towards Fall sports, cooler temperatures and the kids going back to school.  For those families with children starting college, this time is fraught will all sorts of emotions, checklists, logistics and large bills.  It is also often a time that parents forget that their little one, who has now grown to an adult, is treated as an adult in the eyes of the law.  Moreover, this is also a time when adult children are not yet entirely independent of their parents, but their parents may not be permitted to help because the child is deemed to be an adult.  Age 18 is the age of majority for pretty much every activity, including signing contracts and making healthcare decisions.  Thus, to avoid circumstances where parents and their children are separated by legal requirements, here are three key documents every 18-year-old should have. 
General Durable Power of Attorney – This document permits the child to name his or her parents to help make financial decisions.  It allows the parents to deal with financial institutions, housing issues, such as speaking with a landlord, insurance questions, like car insurance or renter's insurance, and generally stand in the shoes of the child, if the child is unable to act.  It also allows parents to speak with the educational institutional, which typically means that grades can be accessed.  This may be a downside for the child and he or she may hesitate to sign the financial power of attorney.  However, most other sources on the subject argue that if the parents are footing the bill for the education, the parents have a right to make certain demands and receive certain information like the child's grades.  But, regardless of the motive, the discussion surrounding the need for a financial power of attorney should hopefully generate some thoughtful discourse between parents and children regarding how financial transactions and other legal, contractual transactions will be handled.
HIPAA – The Health Insurance Portability and Accountability Act of 1996 ("HIPAA") regulates the use and disclosure of protected health information.  HIPAA was intended to add a layer of protection for individuals so that their medical history or health status could not be wrongfully used against them.  However, HIPAA brought with it many more hoops to clear in order to receive medical information.  Having a familial relationship, like parent and child, does not get around the requirement that a child has to have given their parents access to their medical records.  So, if a child is in a car accident and ends up in the hospital unable to communicate, if there is no HIPAA release in place, the parents may be left in the dark regarding their child's status.  A separate HIPAA release allows the child to nominate individuals who can give and receive medical information.  It does not necessarily mean that those same people have a right to make medical decisions.  However, at a minimum, it allows parents to be present.  
Advance Medical Directive – This document permits the child to name his or her parents to make medical decisions.  College is a time when lots of new adventures occur, and sometimes, those adventures go awry.  There are times when accidents do indeed just happen, like car accidents or a slip and fall.  In those circumstances, if a child is at a medical center on campus or off campus, the parents have no right to find out what is going on and to help make decisions unless their child has given them access and authority to do so.  Access can be granted by way of the HIPAA release mentioned above, which could also be a part of the Advance Medical Directive.  But, actual authority to make decisions is only granted by way of a Advance Medical Directive or healthcare power of attorney, if the child is unable to communicate.  Without it, parents may be able to be present, if a HIPAA release is in place, but have no right at the decision-making table.  Thus, similar to the financial power of attorney, the discussions surrounding the need for a healthcare power of attorney should help enlighten parents and children about medical wishes and desires.  It is also a good time to talk about extraordinary measures if a catastrophic event occurs, which may lead to conversations supporting the creation of a Living Will (a fourth document).  Although, for an 18-year-old, it may be too difficult to focus on that specific possibility.
So, if you are part of a family with college bound children, having these key documents in place will help avoid added stress during emergent situations, which is when these documents are most likely necessary.  Moreover, both parents and children get to plan their journey during life's next chapter.  Therefore, speak with your professional advisor about getting these important documents in place, and if your child has already left, Homecoming, Fall break and Thanksgiving are right around the corner!  #estateplanning #collegebound #incapacityplanning #powersofattorney @bgnthebgn