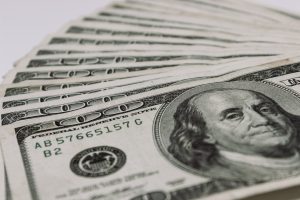 In August 2015, Congress passed the Notice of Observation Treatment and Implication for Care Eligibility Act (the "Notice Act").  The Notice Act requires hospitals to give individuals who are receiving observation services as an outpatient for more than 24 hours, oral and written notification of observation status within 36 hours of the beginning of such services.  This notice is critical for individuals on Medicare because Medicare will only cover nursing home care following a hospitalization if the individual is classified as an inpatient for three (3) days prior to needing nursing home care.  If the individual is not classified as an inpatient, Medicare will not cover the hospitalization or subsequent care, such as rehabilitation or skilled nursing, which can be financially devastating to a family. 
Implementation of the Notice Act was to have taken effect in August of this year, and the Centers for Medicare and Medicaid Services ("CMS") indicated that the final rules associated with the Notice Act would be effective October 1st. However, the written notice does not become effective until 90 days following approval of the Medicare Outpatient Observation Notice by the Office of Management and Budget and such written notice does not yet have approval.  What this all means is that the Notice Act has not yet been fully implemented and may not be until early next year.  In the interim, the Center for Medicare Advocacy has created an infographic to help individuals understand observation status and what it means as it relates to the cost of their care so that families can be engaged in the process.  #AskAboutObservation #elderlaw #observationstatus @bgnthebgn
FLASH UPDATE: The Medicare Outpatient Observation Notice and instructions are now available online.  The standardized form is giving individuals notice of their 'observation status.' Hospitals and critical access hospitals are required to start using this Notice no later than March 8, 2017.